WARNING!
I wanted to share with everyone about an unfortunate event that has been unfolding.
Dr. Suess Enterprises
stands firmly behind their copyrighted name. Anyone that is creating or purchasing Seuss products can be held liable for infringement of their copyright laws. It is my intentions to spread the word and share a link that I received. Please take the time to read, educate, and spread the word to all that have created resources to be used in classrooms.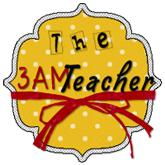 Almost makes me NOT want to celebrate Dr. Seuss' Birthday with my students! :(